Our Agents
Our agents create successful results for retailers, developers, investors and owners alike. A single relationship through da Vinci Realty can provide you with a world of real estate resources! Please read about our individual team members below.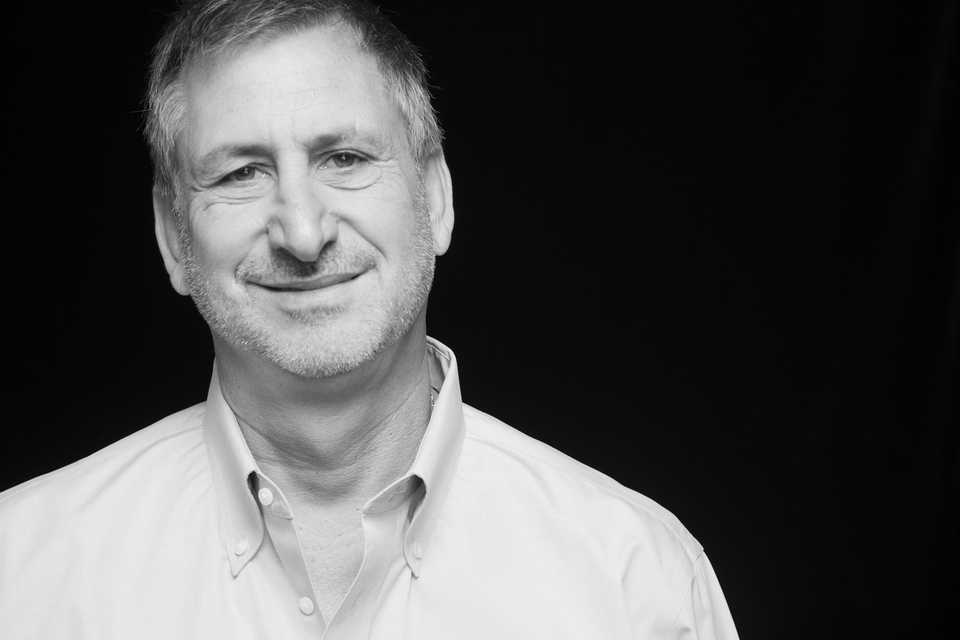 Mark T. Belsanti, CCIM
Founder / Owner
Mark has been an active commercial real estate agent for over 20 years. He has enjoyed much success through those years; transacting commercial real estate in Flagstaff, Sedona, the Verde Valley, and Scottsdale, Arizona.  In 1999, he attained the Certified Commercial Investment Member (CCIM) certification.  This certification is one which separates a commercial real estate agent from the general real estate agent.  A CCIM is a recognized expert in the commercial and investment real estate industry and a CCIM is part of a global commercial real estate network with members across North America and more than 30 countries. This professional network has enabled CCIM members to close thousands of transactions annually, representing more than $200 billion in value. As a result, the experts who possess the CCIM designation are an invaluable resource for commercial real estate owners, investors, and users.
As well, Mark served as a Planning and Zoning Commissioner for the City of Sedona for three years prior to relocating to Flagstaff, Arizona in 2003. At that time, he started da Vinci Realty with his wife, Leslie.
You may reach Mark at mark@davincirealty.com or (928) 254-1770.
Leslie Belsanti, CRB
Founder / Owner / Broker
​Leslie has been involved in commercial real estate and development since 1996. Leslie is a graduate of Northern Arizona University and has spent most of her adult life and real estate career in Northern Arizona after many years in the management side of the hospitality industry on Mackinac Island, Michigan and in Sedona, AZ.
​It was in Sedona that Leslie started her real estate career. Beginning in the financial management side of the development business, Leslie then took on the brokerage side of real estate managing agents, employees and partnership relationships. In 2002, she went on to attain her CRB (Certified Real Estate Brokerage Management) designation and in 2003 she furthered her credentials by gaining her Broker designation and started da Vinci Realty, LLC. Leslie is the Broker of the company and oversees all the business affairs of the company; including the management of agents and employees, marketing, advertising, and accounting.
​Since the inception of da Vinci Realty, Leslie has been handling any residential real estate needs. And, in 2013 opened an official Residential Division of the company to not only continue to service our commercial clients' needs but to meet the market demands of the real estate industry in both Flagstaff and Sedona.
​Leslie serves on the board of the Flagstaff Downtown Business Alliance. She and her husband, Mark, also own and operate a coworking space in Downtown Flagstaff, where da Vinci Realty is located.
You may reach Leslie at leslie@davincirealty.com or (928) 600-1094.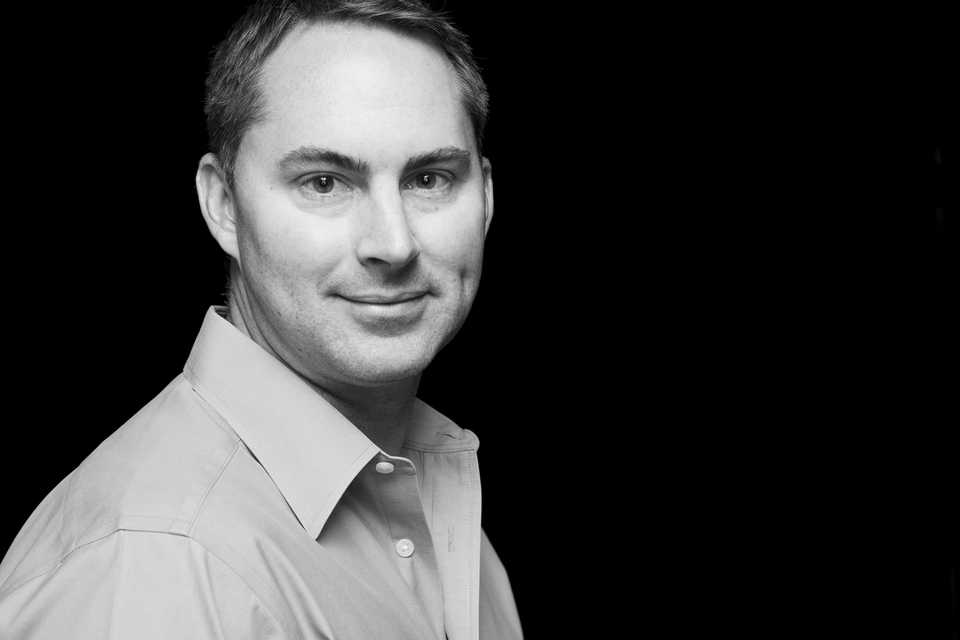 Darien Degher
Agent
Darien joined da Vinci Realty in 2012 to act as the Company's Buyer's Broker and Leasing Specialist. As a Flagstaff native, Darien has an intimate knowledge of all things Flagstaff. He graduated from Flagstaff High School and stayed in town to pursue a college degree at Northern Arizona University.  Darien received a B.A. in International Affairs with a minor in Spanish from the University, graduating Summa Cum Laude. In his senior year, Darien was recognized as the Political Science Department's most outstanding student.
With his strong academic background, community involvement, and professional work experience he possesses the skills necessary to address and meet our commercial client's real estate needs; given it for a lease, sale, or purchase.
It cannot be understated that ethics go a long way in this business, and therefore Darien treats each and every client with the professionalism and commitment they deserve. He gives the same effort to his profession as to all of his life's other endeavors, and the result is never mediocre. He looks forward to working with you.
You may reach Darien at darien@davincirealty.com or (928) 607-3749.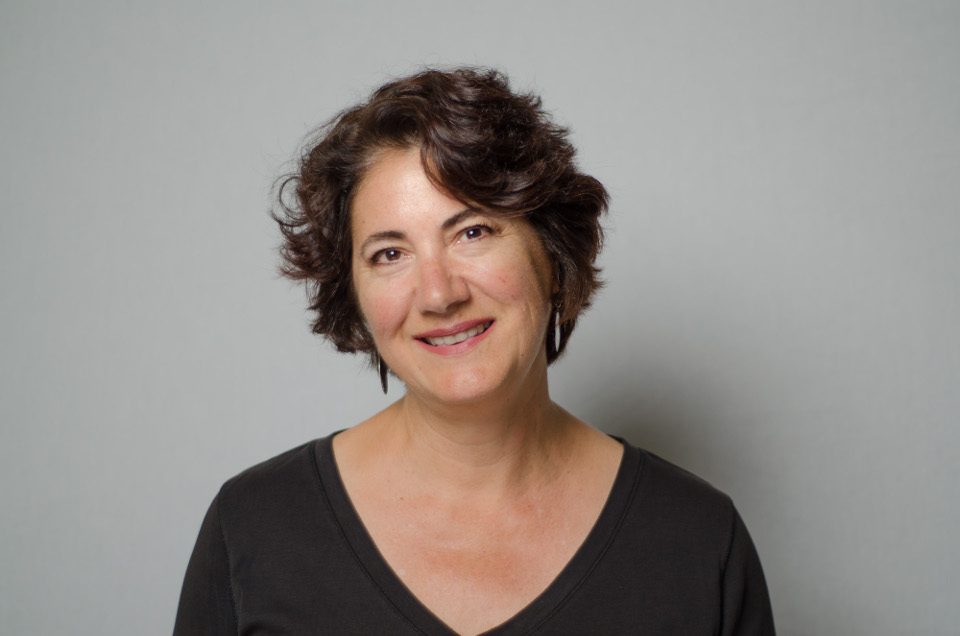 Susanne Muller
Agent
Susanne's interest in real estate began when she spearheaded an extensive remodel of her own home, which involved a complete structural redesign. Along with the talented people she hired to help her, Susanne reimagined a basic space into an efficient and beautiful home, utilizing green building principles, coupled with smart design and artistry. The successful completion of this project left her with a keen interest in sustainable building, good design, and an appreciation for beautiful and artistic green building materials.
She and her husband have owned multiple homes, including second homes and rental properties. As a buyer and a seller, she has personally experienced how the right agent can help make real estate transactions smooth and joyful. Susanne is focused on providing that same feeling to her clients.
Susanne's scientific background, along with her love of art and design, gives her a unique and thoughtful perspective on energy efficiency, sustainability, functionality, and aesthetics. In her prior career, Susanne held executive roles in biotechnology, which required complex negotiations, exceptional attention to detail, project management, and exemplary communication skills. She is now applying these skills to ensure a seamless experience for her clients in residential real estate.
Susanne loves traveling, good food and wine, hiking with her husband and dog, experiencing and preserving our outdoor spaces, and volunteering. She is bilingual in Spanish and English and conversant in French and Italian.
You may search the MLS for residential properties at www.FlagstaffAZproperties.com
You may reach Susanne at susanne@davincirealty.com or (928) 224-8336.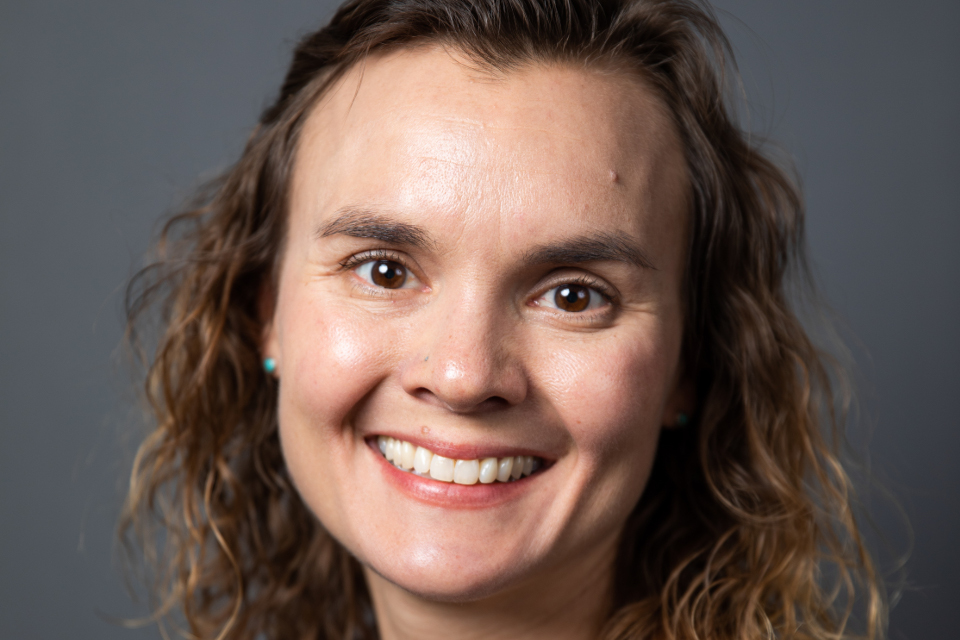 Sarah Holcomb
Agent
Education/Experience Sarah Holcomb graduated from the University of Kansas School of Law in 2003, earning certificates in both Tax Law and Elder Law in addition to her Juris Doctorate (J.D.) in law. Soon after graduation she brought her common sense, Mid-western values to Arizona, working for the Tucson Legal Aid office assisting financially qualifying families with their legal needs.
In 2004, she moved to Flagstaff, Arizona to take over the Estate Planning, Probate, and Trust areas of the former firm of Seaborne and DeGuire, P.L.L.C. before eventually starting up her solo practice at The Law Offices of Sarah Holcomb, P.L.L.C. in 2005.
Sarah is also proud to be an Accounting Area faculty member at Northern Arizona University since 2006, shaping the next generation's entry into the business world. In 2009, Sarah became a Licensed Fiduciary through the Arizona Supreme Court'ss licensing program and, in true entrepreneurial fashion, established Assurance Fiduciary and Financial Services, P.L.L.C. (A.F.F.S.) to coordinate and more specifically provide effective, comprehensive, pro-active Trustee services for clients. In 2018, Sarah expanded her tax knowledge, and ability to strategically advise clients, by completing a Legal Latin Masters (L.L.M.) in Taxation from the University of Alabama School of Law.
In 2019, Sarah became a licensed real estate agent with the intention of being able to expand the advocacy and services she provides to clients in the sales and purchases of businesses, estate settlement and administration, as well as general real estate services. Sarah is proud to be affiliated with da Vinci Realty L.L.C. for the provision of these services.
Organizations Sarah was originally drawn to the field of law because of the professional outlet it provided her to help individuals and families in need. Similarly, she finds great personal satisfaction in working with non-profit organizations to support the larger needs of the wonderful communities of Northern Arizona. In 2011, Sarah was honored to receive the Young Athena Award from the Flagstaff Chamber of Commerce in recognition of her volunteer service and mentoring of young women in Flagstaff, Arizona. Sarah's past and present Board memberships include Grand Canyon Youth, Inc., Northland Hospice, Inc., and the Flagstaff Community Foundation, Inc.
Sarah also has professional membership with The Arizona Bar Association, holding section membership with the Elder Law, Mental Health and Special Needs Planning division and Probate and Trust division.
Personal Interests In 2016, following more than a decade of regular practice, Sarah completed her 200 hour yoga teacher training. Sarah has used her training to develop a mindfulness meditation training and yoga curriculum for children.
Sarah is an avid outdoorswoman with a special affinity for snow sports, climbing, biking, hiking and camping, but central to all other activities and choices in her life, is her relationship with her family and serving as loving role-model for her children.
You can reach Sarah at info@davincirealty.com or (928) 779-3800 ext. 6.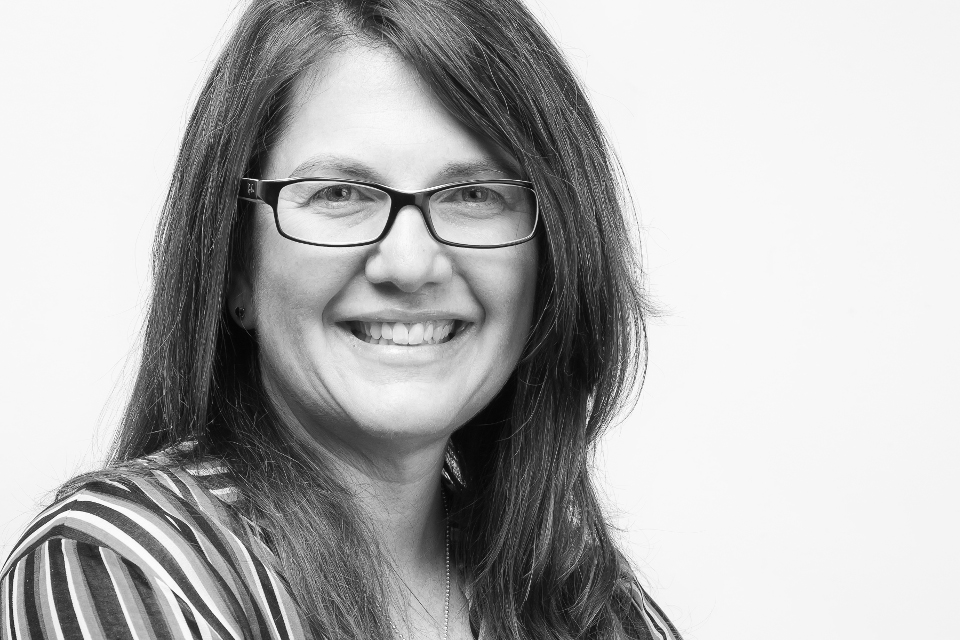 Christie Kinkade
Agent
Christie is a Northern Arizona University graduate with a diverse background in many different service industries. From event planning at the Weatherford Hotel and Safari Club International, to fund raising for the National AIDS Fund in Washington D.C., Christie is solution oriented.
Since then, Christie found her way in entrepreneurship; owning two different Flagstaff businesses and currently is a licensed health and life insurance provider.
Christie is a long time and repeat resident of Flagstaff having lived here for a combined total of twenty-one years. She is an active member of the community having served as President of Marshall Elementary PTO and various fundraising efforts to support FUSD. Christie founded and is currently involved on a semi-monthly basis with Professionals 4 Flagstaff (P4F).
Mark and Leslie Belsanti have brought Christie on board because of her dedicated work experiences, ability to problem solve, connect with people, and her strong attention to detail.
Christie understands how important relationships are. She is excellent at gathering information and drilling down to your specific needs. Your satisfaction is her ultimate goal.
You may reach Christie at christie@davincirealty.com or (928) 266-2118.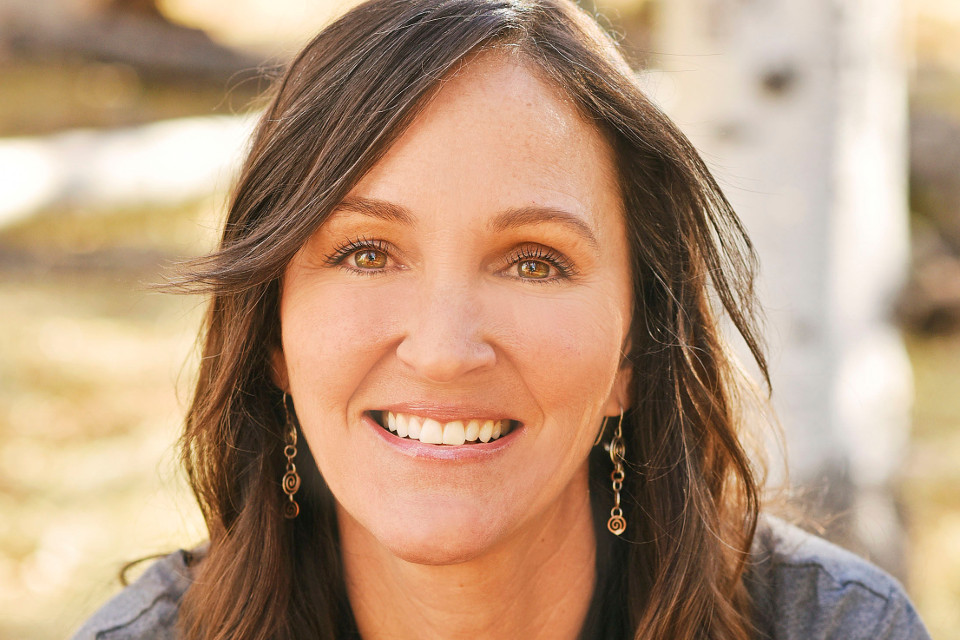 Randie Wareham
Agent
Growing up in Arizona I have learned to love and appreciate its natural beauty, from the Sonoran Desert to the high desert mountainous community of Flagstaff.
I was fortunate to be raised by a family of investors, realtors, engineers and contractors. This environment gave me the tools to be self-motivated, goal oriented, dedicated and honest in all that I pursue. These traits extend into my relationships with my clients, my friends. As a long time local resident I am a good resource to help you navigate the many unique neighborhoods Flagstaff has to offer. I am proud to be part of our community, super grateful for the ease of access to explore our natural lands and to also be a piece of the happiness that drives this city to be as awesome as it is! It was only a matter of time before I met my husband and we started our construction company together, began our own real estate adventures, became a mother and obtained my real estate license.
We have made Flagstaff our home for over 20 years and counting! Biking, hiking, digging in the dirt, designing, adventuring, along with hosting dinner parties with family and friends are just a peek into what drives me.
Flagstaff is an awesome place to live a healthy, adventurous, successful lifestyle, and to call home! It's FLAGALICIOUS! Let's get working together to continue your dreams! Sunshine, Smiles, Randie
You can reach Randie at randie@davincirealty.com or (928) 380-9222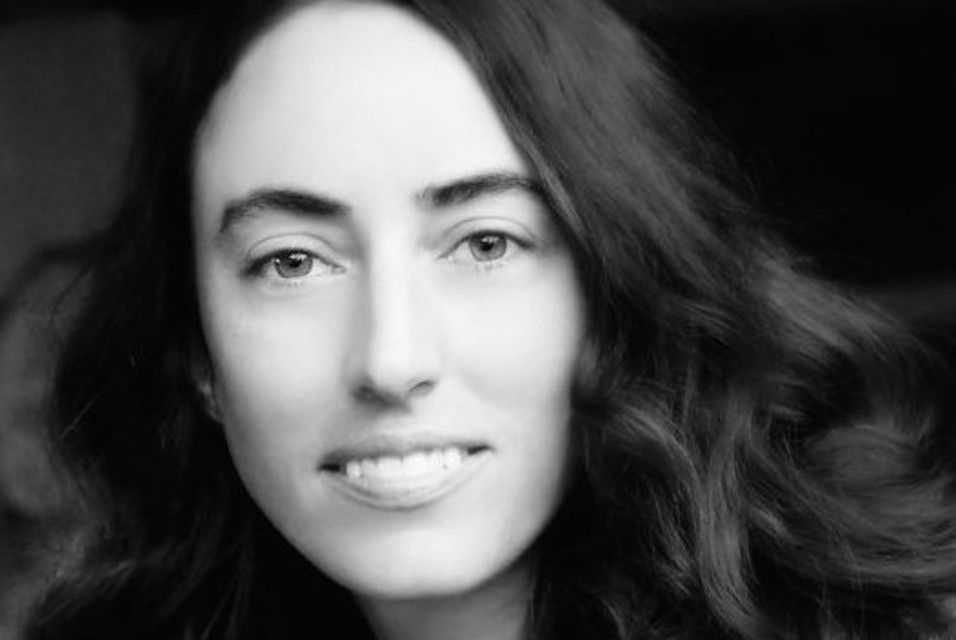 Rosa Jo Leonardis
Agent
Rosa Jo Leonardis is a licensed real estate professional and has been actively involved in the Real Estate industry for nearly a decade. Raised in Northern Arizona, she has experienced first hand the growth and change of this truly unique area of the world. She specializes in Commercial, Multifamily, Luxury & Residential properties in Flagstaff, Sedona & the Verde Valley.
Rosa's business success is contributed to her local insight of Northern Arizona with extensive market knowledge, assiduous attention to detail, and dedication to helping clients achieve their investment objectives. She understands that a real estate purchase of any nature is a substantial investment and that each and every transaction must be handled with care and diligence.
You can reach Rosa at rosa@davincirealty.com or (928) 607-8026.